Comedic folk singer / songwriter
Quirky & Fearless - PRISCILLA SANDERS
Priscilla Sanders is so happy to be back on Maui after spending a few years in her hometown of Nashville, Tennessee playing shows, writing and finishing her 2019 comedic folk album UNCORKED.
UNCORKED delivers edgy satire, ironic humor and heartfelt ballads. Imagine Joni Mitchell meets Carol Burnett. Priscilla's songs dive deep, letting you know that you're not the only one going through the trials of life and that we can laugh at ourselves along the way. Produced by Gary Gordon of Inside Out Studios, UNCORKED has a bluegrass/country/folk feel and features veteran musicians.
"

What does the singer-songwriter Priscilla Sanders bring to the party? A born storyteller's wicked sense of humor, eye for the telling detail, and ear for the catchy phrase. Her lilting tunes will make you tap your toes, and her lyrics may make you laugh out loud. Her down-home soprano is pure sunshine, or is it moonshine? Either way, the blend goes to your head."
— Matthew Gurewitsch, beyondcriticism.com
"

An East coast wit coupled with a southern charm matched with lovely soprano and a pretty darn good belt, Ms. Sanders is an excellent singer/songwriter with a unique view. She takes everyday life and transforms it into truly marvelous, magical music. Storytelling with a twist, Bad Date is just plain hilarious. Ms. Sanders details not just a bad date but one of the most colossally disastrous dates of all time. "
— Paul Janes-Brown - On-air Radio Producer and Music/Theater Reviewer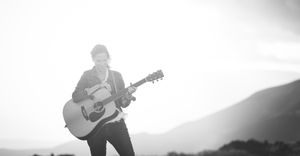 "

A good song can spin tales, tug at your heart strings, or deliver social satire & fun. This is my guide to create a song - to entertain, let you know you're not the only one going through the trials of life, & make you laugh"
— Priscilla Sanders
NEWS
There are no upcoming events right now.